Membership Info
USPLTA MEMBERS - Be a Part of Something Bigger to Help Guide the Growth of the U.S. Dry Pea, Lentil and Chickpea Industry
The USPLTA was established in 1962 to represent and support those engaged in processing, merchandising, brokering and warehousing dry peas, lentils, chickpeas, and related activities.
As the industry has grown, the Membership now includes food manufacturing and processing, transportation and port, bagging and equipment, and other industry-related companies.
---
Voting Members:
Voting Members include Processors, First Purchaser/Elevators, Warehousemen/Seed Dealers, Exporter/Dealers, Broker/Commission Agents and Finished Product Processor/Food Manufacturers.
Non-Voting Members:
Non-voting Members are associated companies including Financial, Chemical/Seed Treatment, Packaging/Bagging, Transportation, Ports and those engaged in closely related industry activities.
---
INDUSTRY REPRESENTATION
International Market Development:
International Trade Shows
International Trade Missions
Inbound Foreign Buyers Missions
Foreign Market Research & Development
Access to the foreign market database
Pulse production & trade database
Food Aid announcements
Industry Rules of Conduct
Trade barrier reductions
Promote the "US Standard for Quality"
Domestic Market Development:
Pulse Branding Campaign
Food industry outreach
Foodservice training events
Research & Development innovation summits
Health professionals outreach
School nutrition & policy promotion
Consumer social media campaigns
Trade show promotions
Consumer research trends
Research:
New crop protection programs
Health and Nutrition research
Sustainability and Production research
Innovative product development seminars
Improved varieties
Maximum Residue Limit (MRL) harmonization
Functionality and End Use research
Info. & Government Education:
Pulse Crop Health Initiative
School Nutrition & the School Pulse Crop Products Program
Transportation
Farm programs and Food Aid
Trade rules
Grading standards for dry peas, lentils and chickpeas
Industry publications
MEMBERSHIP BENEFITS
The Pulse Brand
The USPLTA has an additional benefit for members: Option to use the Pulse Brand Logo on packaging and on marketing materials.

Double Bonus!!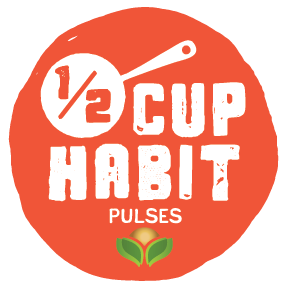 Launched in the US and Canada in 2017, the Half-Cup Habit is a campaign to inspire consumers to eat more pulses and raise awareness of their benefits. The campaign is supported by social media advertising in addition to other promotions. USPLTA members who use the Pulse Brand can also use the Half-Cup Habit symbol.

Website (www.usapulses.org) & Trade directory:
Inclusion on our website www.usapulses.org in the Trade Directory section with your company information, logo and direct link to your company website
Members-only statistics and reports
Annual hard copy of Trade Directory of member companies
Hard copy includes research, extension & related industries
Hard copy also includes current board and committee member listings and contact information
Trade leads:
Members receive representation and leads from international trade shows including SIAL, the world's largest food show exhibition and ANUGA, the world's largest food industry trade fair with over 7000 exhibitors from more than 100 countries. Other international trade leads are also shared.
Representation and leads from U.S. events including School Nutrition Association conference, International Food Technology meeting and food expo and other related major marketing events
Leads from domestic trade shows and website
Annual Meeting:
Member rates (discounted) for attending the annual convention
Informative agenda
Opportunities for networking with other industry members
Weekly newsletter: Pulse Pipeline
Market and pricing information
Weekly market and pricing information
Relevant issues, latest research & crop protection information
Electronic distribution of publications:
Statistical reports
Market news
P.L. 480 announcements and Section 32 announcements
Annual meeting information
"High Priority" immediate and direct notifications
Additional privileges:
Direct industry efforts in Research, International, Domestic Marketing, Outreach, & Education
Participate on Trade Association committees including

Foreign Marketing
Domestic Marketing
Research & Seed
Government Liaison
Transportation
Fair Average Quality

Participate as a team member on annual Washington DC mission, meeting with congressional offices, USDA agencies and others on behalf of the industry
Access to international and domestic trade teams
Be eligible to travel on behalf of the industry to domestic and/or international events
Provide input and guidance for national industry efforts in Research, International Marketing, Domestic Marketing and Policy