Membership Info
USPLTA MEMBERS
The USPLTA was established in 1962 to represent and support those engaged in processing, merchandising, brokering and warehousing dry peas, lentils, chickpeas, and related activities.
As the industry has grown, the Membership now includes food manufacturing and processing, transportation and port, bagging and equipment, and other industry-related companies.
---
Voting Members:
Voting Members include Processors, First Purchaser/Elevators, Warehousemen/Seed Dealers, Exporter/Dealers, Broker/Commission Agents and Finished Product Processor/Food Manufacturers.
Non-Voting Members:
Non-voting Members are associated companies including Financial, Chemical/Seed Treatment, Packaging/Bagging, Transportation, Ports and those engaged in closely related industry activities.
---
INDUSTRY REPRESENTATION
International Market Development:
Trade show promotions
Extensive pulse production & trade database
Export market access
Trade barrier reductions
Trade rules
Food Aid
Promoting US "Symbol of Quality"
Domestic Market Development:
Pulse Branding Campaign
Food industry outreach
Health professional outreach
Consumer social media campaigns
Educational seminars for R & D
Trade show promotions
Research:
New crop protection programs
Nutrition research
Innovative product develop seminars
Improved varieties
Maximum Residue Limit (MRL) harmonization
Info. & Government Education:
Pulse Crop Health Initiative
School Nutrition & the School Pulse Crop Products Program
Transportation
Farm programs & food aid
Trade rules
Grading standards
Industry publications
MEMBERSHIP BENEFITS
The Pulse Brand
The USPLTA has an additional benefit for members: the opportunity to use the Pulse Brand. The Pulse Brand is designed to be used by all pulse value chain stakeholders, including pulse processors, exporters and on packaging at the retail level. Nominal fees vary depending on membership level.

Double Bonus!!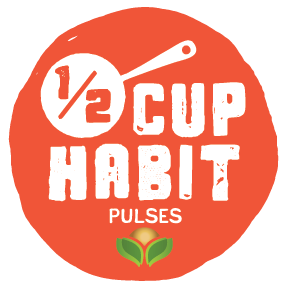 Launched in the US and Canada in 2017, the Half-Cup Habit is a campaign to inspire consumers to eat more pulses and raise awareness of their benefits. The campaign is supported by social media advertising in addition to other promotions. USPLTA members who use the Pulse Brand can also use the Half-Cup Habit symbol.

Trade directory:
Annual hard copy of member companies
Includes research, extension & related industries
Links to Member company website pages
Member company informational listing
"Members Only" statistics & reports
Trade leads:
Exposure to new markets for US products
Annual Meeting:
Discounts for participation at annual convention
Informative agenda
Networking
Weekly newsletter: Pulse Pipeline
Market and pricing information
Relevant issues, latest research & crop protection information
Electronic distribution of publications:
Statistical reports
Market news
P.L. 480 announcements
Annual meeting information
Additional privileges:
Direct industry efforts in Research, International, Domestic Marketing, Outreach, & Education
Participate on Trade Association committees
Representation of industry related issues in Washington D.C.
Access to international and domestic trade teams
Participation in Trade Association Committees
Eligible to travel (domestic & international) on behalf of the Industry